With more than 10 years experience in manufacturing compatible inkjet printer inks & solvent, Konika specialized in manufacturing custom inkjet ink for every customer's requirement. Let me introduce the process that produce our ink.
1. 
RESIN
Resin is an important component as it binds the other materials consumed in the process together and forms a film that aids in adhering to the substrate.
2. DYE
The dye contains high quality colorants which provide visibility on substrates.
3. SOLVENT
The solvent is added to dissolve the binder and dye to maintain the flow of the ink at a certain viscosity
4. MIXED FLUID
All ingredients are mixed to form a homogenous solution.
5. FILTER
The ink is then moved through an enhanced filtration system to remove anything that is insoluble.
6. TEST
The ink is then tested to ensure quality and to help determine the properties of the formula.
7. PACKAGE
Lastly, the fluid is packaged in the required container and delivered to around the world.
Konka is professonal inks and make up supplier,you can get the Domino,Markem Imaje,Linx and Willett&Videojet ink and make up from here with competitive price and excellet quality.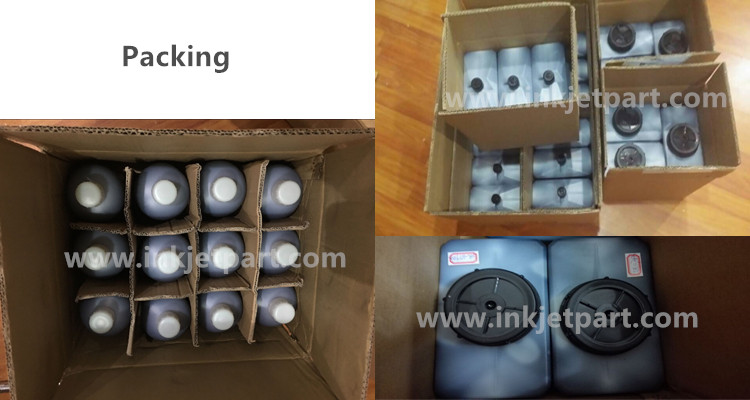 ---
Post time: Aug-22-2018